One of my
favorite lovelies
that I met through blogging started a new link up recently and I decided today was the day to take the plunge and join her.
Change can be a scary thing - even when it is desperately needed. It takes a lot of energy to make positive lasting changes. It takes a lot of courage to admit that you are unsatisfied with where you've ended up in life. And don't forget the humility that is needed when you have to face the music that your own choices have led you to where you are (most of the time).
After just over a year of blogging, I have been stretched in ways I never imagined I would be. In typical progressive fashion I've moved from being a newbie "Hello World, it's me Courtney" blogger to a overzealous socialite - "linky party every day please!" - to a "please follow me (you could win this special prize)" blogger, and then finally to the awkward - holy cow batman I'm in burnout mode and my family is ready to give me a blogging ultimatum, just to eventually end up here in
this place
.
What is this place? The place where I am ready to change it up in a dramatic, terrifying and bold way! The change I'm ready to make in my life is being really real - I mean not the kind of real that says "hey I was fake before" but the kind that says you know, "I have a purpose in this community for something and I'm going to walk into that purpose regardless of the followers I'll have six months from now" - because it is authentically my voice, and I've found it.
I have a story to tell and I'm going to start telling it. Originally I thought it would be too difficult - too dark for me to share my story on this blog - because I long desperately to share nothing but happiness - like a Hollywood ending I want to re-write my story so that it is all sunshine and roses. But this isn't Hollywood, this is the place I have been given to share my testimony boldly - because someone out there needs to hear my story. Because someone out there shares my story - and they need to know they are not alone.
I was recently inspired by the tweets happening about the
Influence conference
. The thing that was really amazing is that, as much as I longed to have been there, I felt God's stirring in my heart the whole time the conference was going on, pushing me to start using my voice for Him. I heard Him urging me to be courageous and not afraid of sharing my journey with you. And honestly, I can't think of anything more freeing than just opening up and beginning to tell you, without being so vague, what I've been through - and how God has been my strength despite very challenging circumstances.
Some of what I am going to share going forward is going to be extremely difficult for me to open up about, not just because of how it has effected my life, but because I have protected the people who have hurt me by a very detrimental form of denial - a denial that has been broken down completely over the last couple of years, in a process that has shaken me to my very core. I will always always speak with humility, love and compassion for those who have hurt me - but I will not deny the truth of the pain they have caused. Nor will I deny the truth of the pain I have caused others in my own brokenness.
Don't think for one minute that my blog will all of the sudden be a dark and dreary place, because that wouldn't be accurate of my life either. It will just be a more vulnerable place - one that shares the good as well as the bad - but hopefully never leaves you discouraged. It will be a safe place to talk about pain and engage in meaningful community in regards to some of the darkness that plagues our world today, but it will still be a place of celebration of the things I love as well.
What is the change I want to see? What is the life I want to live? Who is the person I want to be?
I want to live
immersed
in the freedom and love of a flourishing relationship with God through Jesus Christ, and
no longer frozen in the pain
of my past. I want my life to be
abounding in supernatural grace and love
- to be a person who has joy in the midst of sorrow, who can
stand firm on the rock
and not be beaten and battered by the storms of life. I want
more of Him
and less of me.
I want
to laugh and smile and dance again
- releasing the weight of my worries and heartaches to the one who has already come to set me free. I want to
encourage others
who have experienced painful childhood wounds by walking through the
healing
process openly.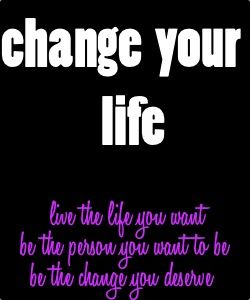 This Post Sponsored By: